"Welcoming."
"Educational.
"Engaging."
These are just some words our attendees used to describe the atmosphere at our recent Revenue Operations Summit in San Francisco.
In between thrilling and informative talks, we asked some of our revenue operations attendees their thoughts on the event, specifically focusing on:
Reasons to attend the Revenue Operations Summit in San Francisco
Here's why Mitchell Cox, Director, GTM Strategy and Operations at Expel Inc., decided to attend our RevOps Summit in sunny San Francisco:
"The main reason I wanted to attend the event today was to connect with other RevOps professionals.
"I think peer-to-peer learning is super valuable. And so we're excited to have the opportunity to connect with other like-minded RevOps folks, and hopefully learn from them as we go."
Matthew Cecilio, Director of Revenue Operations at Accredible, shared how he came to engage with the ROA community:
"I met so many familiar faces from other events here. Seeing how small a community this is, makes it feel like a true community. I see the same faces, interact with the same people, and build my network that way."
Benefits of attending the Revenue Operations Summit in San Francisco
Face-to-face networking with a roomful of your RevOps peer? No wonder there were so many happy faces! Our attendees continued by discussing how the event benefited them.
The atmosphere of community and collaboration at this in-person event was a huge benefit for attendees, and Emme Thacher, Vice President of Revenue Operations at HealthJoy, summed it up:
"The conversations that have happened organically here just don't happen online, no matter how great the community may be.
"It's been taken to another level here that I didn't expect to happen.
"The conversations are just so easy when you already have so much in common. I think there's a network I've made here that I'll rely on in the future, outside of this event."
Mitchell Cox added:
"I think the biggest benefit of attending an in-person event like this is the focused opportunity to learn from peers and connect and build relationships with them.
"We're pulled in so many different directions every day, that being able to be in a room, close your laptop, and connect with people is really valuable."
Matthew Cecilio continues:
"When people are in director-level or higher positions, there's a lot of imposter syndrome.
"Coming here and talking to people about the same problems I'm having and them having the same solutions that I came up with, is really affirming."
"Being open to all those new ideas is great.
"I may not know all the answers, but having connections who can relate to those problems and also not have the answers, and working together to create solutions in this space has been great."
Key takeaways from attending the Revenue Operations Summit in San Francisco
That's some huge praise from our attendees! But that's not all they had to say about attending our Revenue Operations Summit, they also shared their key takeaways from the two-day event.
Matthew Cecilio kicks us off with his thoughts:
"Revenue operations out of all of the different departments in the company is in a key position to be more strategic and lead those strategic objectives, because we have the most cross-functional context across the board.
"So if we can leverage that position in the company the sky's the limit."
Emme Thacher shares her key takeaway from the event:
"A problem a lot of companies have had and conquered has been around data cleanliness in determining territories and the sales pressure that can come along with that.
"I talked about that with a group and got their feedback.
"That insight will really help me come back to my organization and be more confident in my recommendations, knowing that five of my peers have found success doing it in this way, previously."
And finally, Mitchell Cox shares his take:
"We deal with so many of the same problems in revenue operations, company to company, our language is pretty similar and so are the challenges we're facing.
"That's scary, but it's also comforting because I can learn from other RevOps pros."
Looking for more takeaways from this event? Check out our highlights in this blog. 👇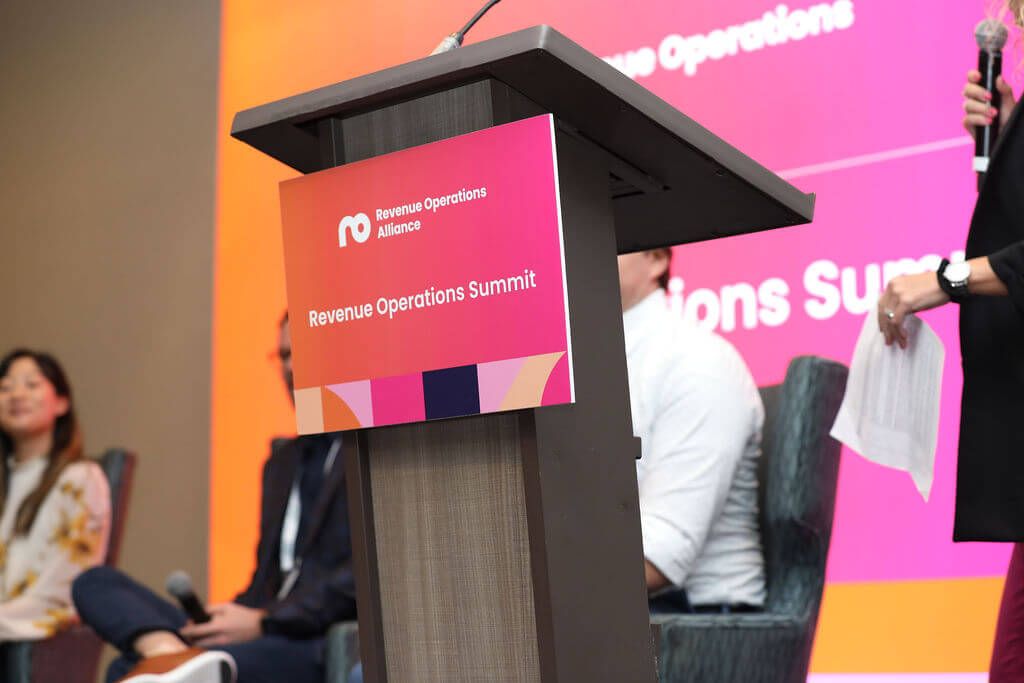 Feel like you're missing out?
Did you get FOMO after reading what our attendees had to say? Don't worry - there's more where that came from. 👀
Check out our event calendar to discover when the next Revenue Operations Summit is happening near you and book your ticket now!