All good things come to an end… 😢
Our Revenue Operations Summit in San Francisco last month was no different.
But luckily for you, we've compiled our top three takeaways from this RevOps extravaganza into a must-read article. Sit back, relax, and reminisce on our latest revenue event.
Including:
Building a future-proof RevOps framework
Mike Lee, Senior Director of Global Revenue Operations, at Reality Labs, Meta, discusses how he built out a previously non-existent RevOps framework for the revenue operations, enablement, and demand generation functions at Meta.
In his own words:
"I know it sounds crazy.
"We're Meta, we're a gigantic company, we're already a multi-billion dollar business. But we actually had to spend the time to map out and manage this program."
Mike shares his key takeaways from building this framework:
Start with the outside-in view
Be honest with yourself
Pick the right tool for the job
Bring people along
Monitor and react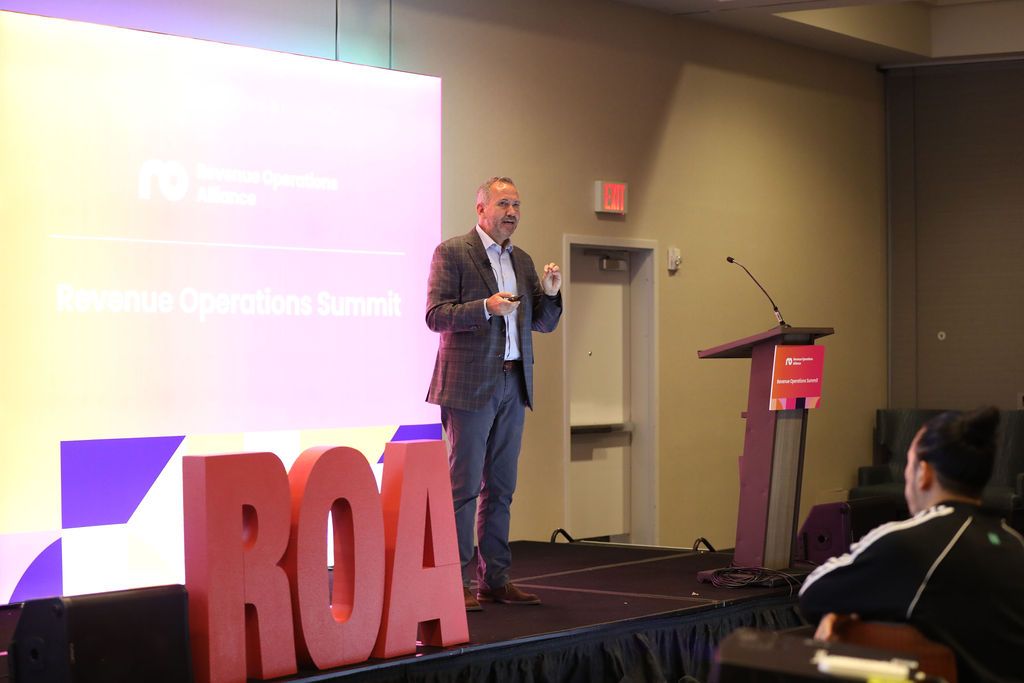 Start with the outside in view
It's important to gain an external perspective of your processes in order to start making changes. In Mike's case, he utilized consultants, PwC, to understand what the end vision would be for his business.
But not all companies have the resources to hire consultants, so Mike offers his advice:
"Even if you can't actually go out and get a third-party consultant, leverage a group like ROA, and really seek out knowledge from other RevOps people."
Be honest with yourself
Earlier in his talk, Mike shared how he created the project's charter and outlined the benefits and costs of the plan. During this process, he realized they were pretty much "starting at zero".
This outline showed the project's necessity and allowed him to "go to leadership, and actually get the commitment to do these things and to prove they needed to be done".
Pick the right tools for the job
When it comes to tools, Mike suggests a nuanced approach. In some cases, it may be best to use a best-in-class tool, while in others, it may be useful to build a custom tool for your needs.
At Meta, he utilized both approaches.
On the consumer side, they kept working with their current CRM while setting up new processes, to utilize it in a more robust way. When it came to planning tools, Mike opted for a custom solution to better suit Reality Labs' unique requirements.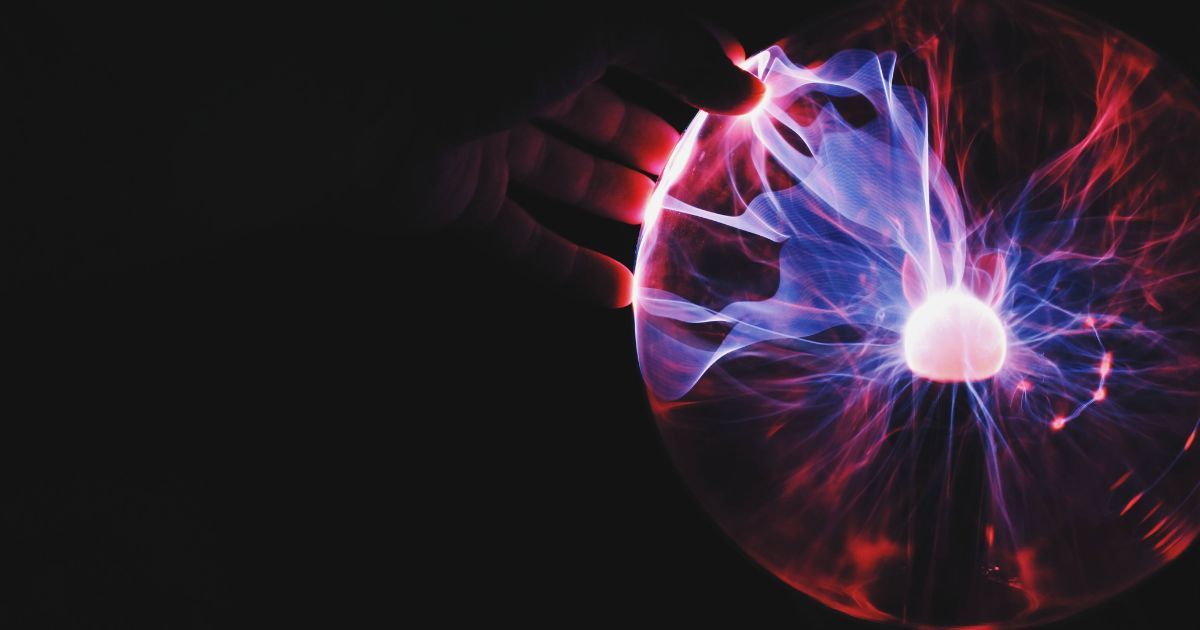 Bring people along
Stakeholders and partners may not always understand what RevOps teams are delivering, so Mike emphasizes the importance of education. Educating stakeholders on what your team's capabilities are allows them to understand what is possible.
Monitor and react
"It can't be a static journey. Business conditions change, funding, conditions change, resourcing conditions change, and you need to be able to adapt."
This ever-changing environment led Mike to implement a governance process to prioritize change, and outlines the importance of change management.
To conclude, Mike mentions that cross-functional collaboration is key for RevOps teams, which leads us nicely into Jenn's talk about alignment across revenue functions.
"We can't do the work that we do in RevOps in a vacuum. We absolutely have to foster cross-functional collaboration."
Tactics to strengthen alignment across the revenue organization
Jenn Glabicky, Head of Revenue and Sales Enablement at Dodge Construction Network, shared nine strategies for aligning the RevOps, and enablement functions at your organization.
We'll touch on three key tactics in this article:
Set realistic expectations
Enroll executive sponsorship
Leverage the GTM tech stack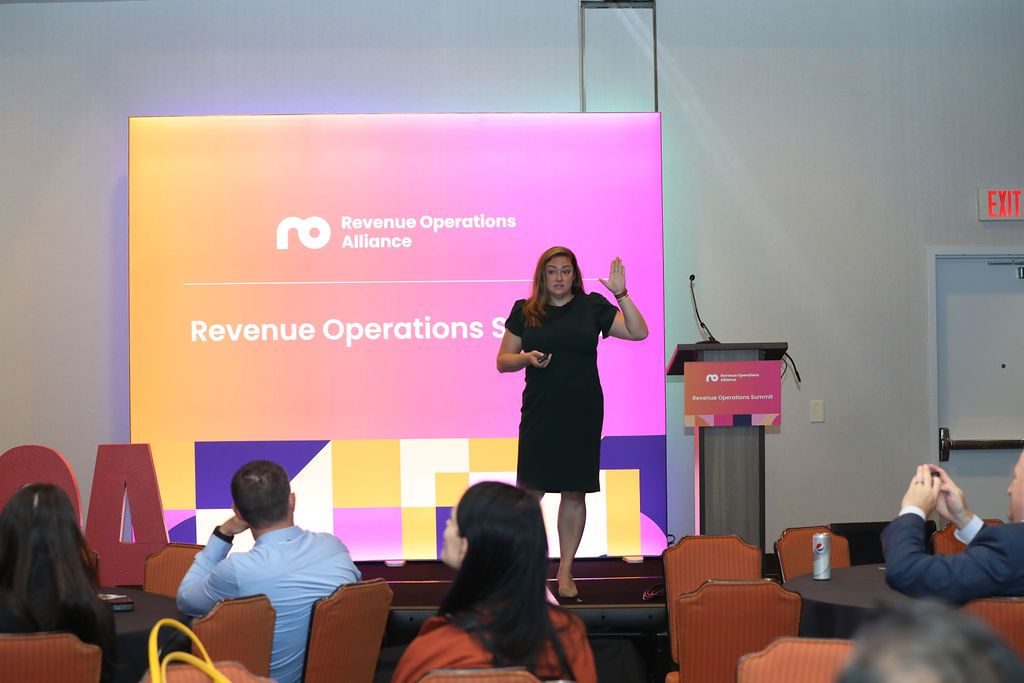 Set realistic expectations
Jenn prefaces this statement by saying she's biased towards enablement due to her role, but she describes revenue enablement as the "connective tissue" of an organization.
Many organizations will think of enablement as "just sales training". Jenn disagrees, and outlines that there are often deeper problems that a revenue enablement function can solve.
"There was a process problem, there was a finance problem. We had over-hired way too quickly. And we also had a product problem, where our products weren't properly vetted so we didn't have a value add."
To make this process more cohesive, revenue enablement can empower teams to work together, run projects on time, and hit their KPIs. This sets the precedent that revenue enablement can be more impactful than just training staff.
Enroll executive sponsorship
Next, Jenn discusses the importance of gaining buy-in from your CRO. She emphasizes that an enabler shouldn't be asking RevOps leaders to talk to the CRO for them. Instead, you should have confidence in your enablement team to gain that audience themselves.
Where can you help? Back up your enablement team.
To retain your enablers, you need to help them gain buy-in, this may involve backing up your team and helping them to prove their worth to the C-suite. Jenn also makes the case for new enablement hires interviewing with the CRO before joining – and once onboarded, helping RevOps to hire new sales reps.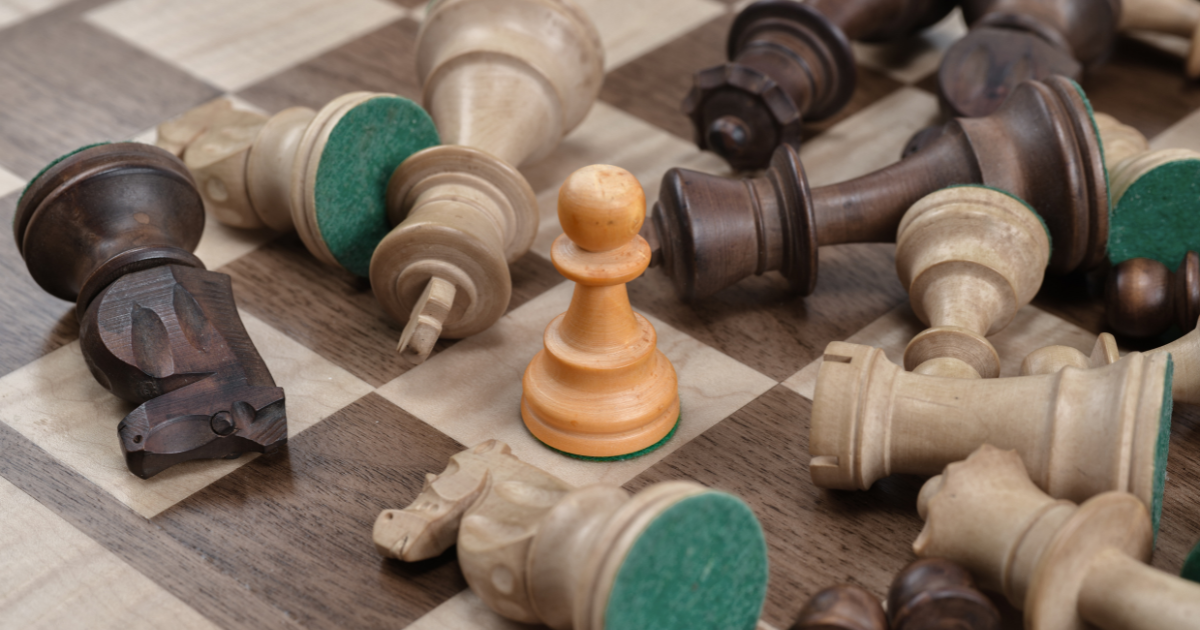 Leverage the GTM tech stack
The tech stack is important for the smooth running of your revenue function, yet Jenn argues that for most RevOps and enablement leaders, it's a headache waiting to happen.
Helpfully, Jenn outlines the six key tools that your organization needs. With at least one tool in each of these categories, you should be set:
Lead prospecting
Engagement
CRM
CPQ/CLM
Proposal management
Revenue intelligence
But to make tech stacks more complicated:
"On average, a sales rep will completely tune out after three to five pieces of a tech stack."
And adding another layer of complexity, your reps may all be using slightly different collections of tools in your tech stack, so it can be a struggle to assess which ones are being used consistently.
Jenn suggests these questions to ask when auditing your tech stack:
What are the needs of your company?
Does your enablement platform need to be more content-focused or training-focused?
How can you ensure your sales team is engaged?
How can you align the sales and marketing tech stacks?
Powering customer journey excellence from start to finish
Sandip Patil, VP of Revenue Operations at Cornerstone OnDemand, discusses why the customer journey is vital to how he sets up his RevOps teams.
Just like GTM strategy, Sandip argues that many functions contribute to the customer journey and revenue operations allows alignment and accountability across these touchpoints.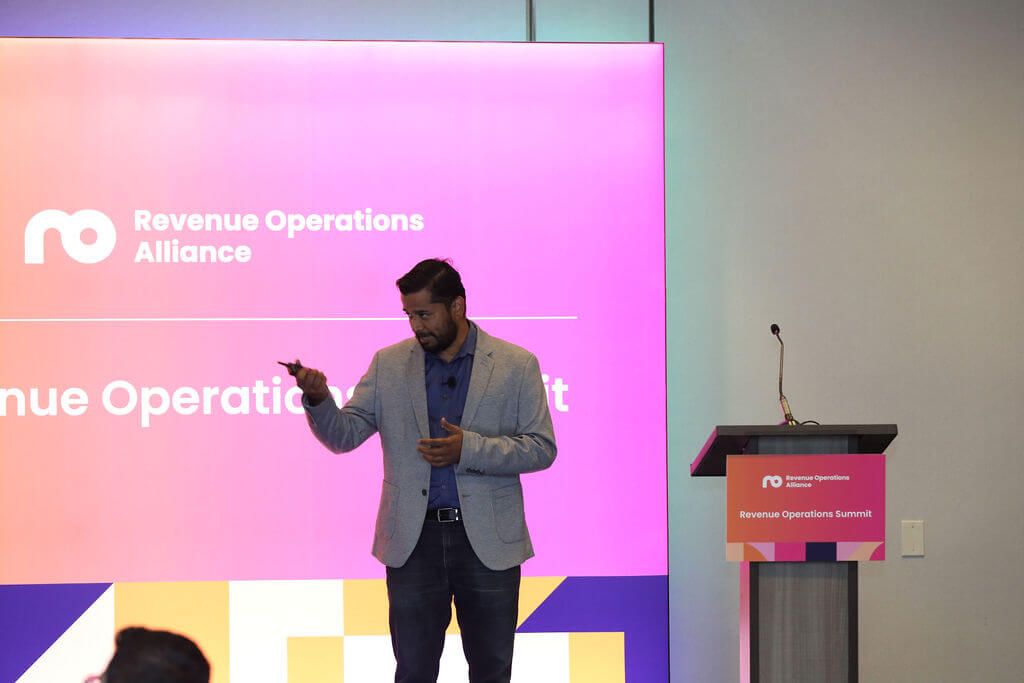 Gain stakeholder buy-in
Sandip suggests the first step to utilizing customer journey in your RevOps strategy is to gain buy-in from leadership and position revenue operations as a strategic partner.
Without this buy-in, you will struggle to convince leadership of the customer journey's importance and won't have an audience to discuss your plans.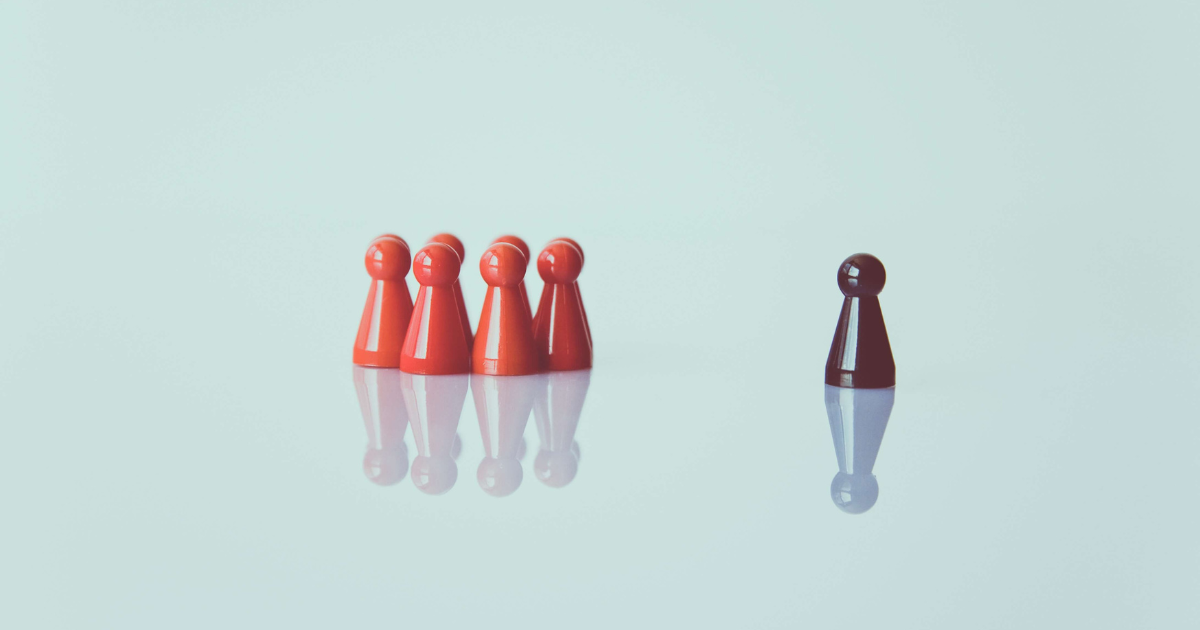 Map out the longest customer journey
Concerns you might face when mapping your customer journey include:
Too many products
Too many regions
Different segments
Small business is too different from enterprise
Sandip's solution was to challenge his organization to create a 50-step customer journey. If anyone thought an activity might be a step, it was added to the list.
He made it to 35 steps.
This was an intentionally ridiculous exercise, but this approach allowed many different perspectives and ideas to be acknowledged, without the expectation that all of these steps would stay.
Reduce it
Once the 35-step customer journey was completed, Sandip set out to reduce the steps in the same way they were created - by asking his colleagues.
This allowed him to eventually build a detailed customer journey map to utilize in his future RevOps efforts.
Got FOMO?
Feel like you missed out on something big? Maybe you should join us next time. 😉
Find out how you can attend our next Revenue Operations Summit in London, New York, or San Francisco!
You won't want to miss it.