Join the RevOps Slack community
Revenue Operations Alliance's free Slack community is the place to be for networking, collaborating, sharing ideas, and asking questions directly to your peers in your field.
With our membership growing daily, the community is friendly, helpful & ready to make you feel welcome. 👋
Fill in this form to join. 👇
What do I get access to?
There's plenty to get stuck into with channels such as #freshcontent, #jobs, #questions, and more. Whether you're seeking to grow your connections, looking to share a RevOps-related-pun or asking some tough questions, there's a place for it in our Slack channels.
By bringing RevOps professionals together, we've created a community that helps you accelerate your learning thanks to insights from experts who've been there, done that time and time again.
This means real-time information, knowledge, and best practices, helping you develop your skills and propel your RevOps career. 🚀
From start-ups to household names, our community is home to professionals from all over: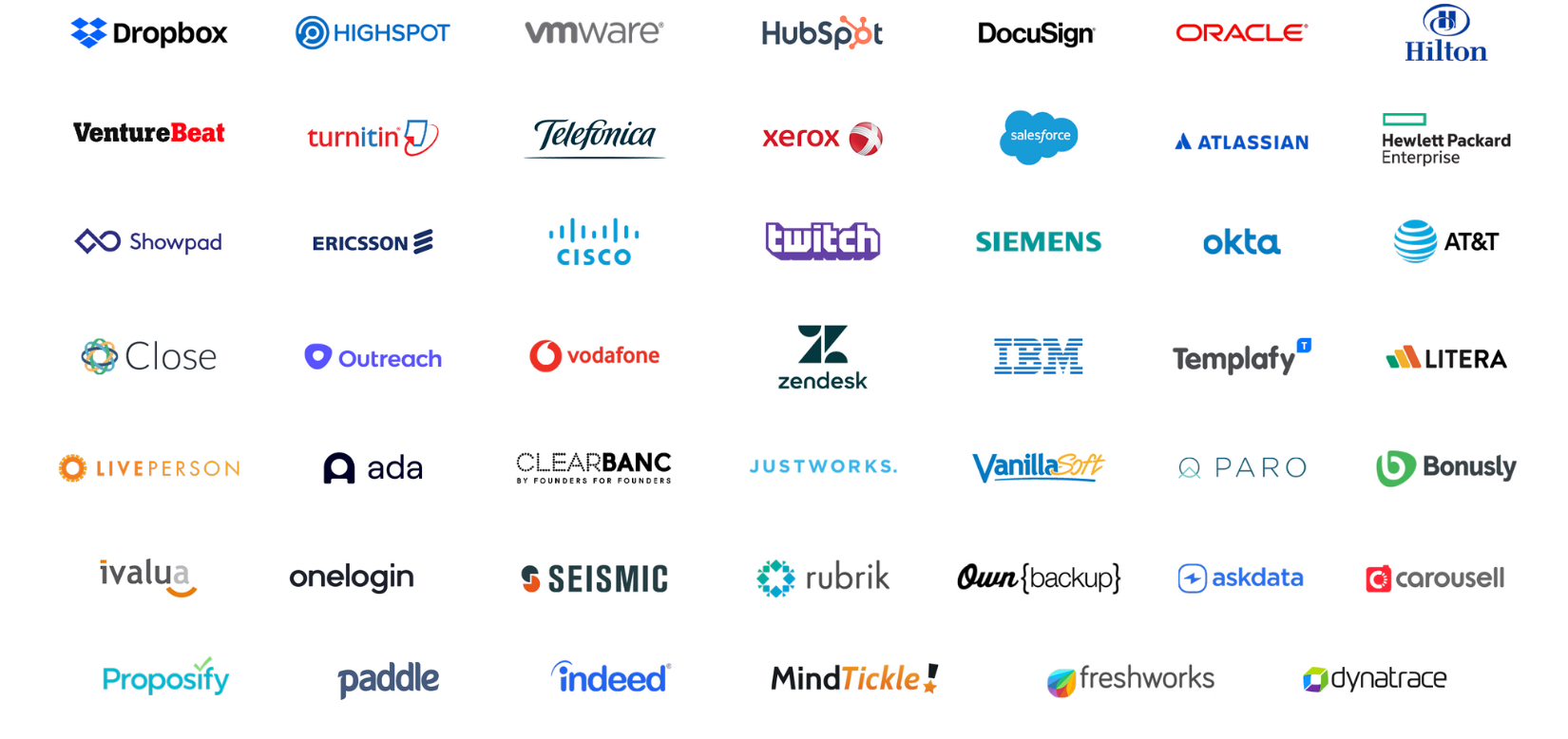 Want to join? Here's what to do:
Step 1: Sign up using the form at the top of this page 👆
Step 2: Join as many channels as you like; there's no limit!
Step 3: Give everyone a big hello on our #introductions channel and introduce yourself
Step 4: Start posting your questions, comments & tips in the relevant channel & get Slackin' 🕶
The Do's and Don'ts:
Please be:
🤲 Supportive
🙏 Respectful
🎁 Generous
🫂 Involved
💎 Clear
Please avoid:
🙅 Hate
🙅 Spam
🙅 Forms
🙅 Surveys
🙅 Unsolicited messages
---
Hear from our community members:

"Community is key to expanding your skillset in RevOps", Colin Veerkamp, Revenue Operations Manager, Hanzo. Read more of what Colin said here.
"I'm still in the early stages of building my career and utilizing this company, however, the resources they provide have proven invaluable to my ongoing development." Beau Gardner, Revenue & Sales Operations Leader, Vacasa. Read more of Beau's review on Trustpilot.
---
FAQs

Q. How much does it cost to join?
Absolutely nothing and there are no plans ever to change that. Slack doesn't charge for a free account, so neither do we.
Q. Can I promote my company's products?
Not really, no. Our community is a place for learning and knowledge-sharing, not selling. If there's a conversation going on and your product would genuinely solve the problem, feel free to mention it but be open about your relationship with it.
Q. Can I invite other people to join?
Absolutely you can! Although most of our community members are RevOps professionals, we have people from other professions, including sales enablement professionals, CROs & more. If you know someone who would find our channels valuable, please send them the link to this page.

Q. Can I call a fellow member?
Providing you've asked, and they're happy to receive your call, sure! On Slack, there's a 1-to-1 video call function built directly into Slack, so you can do it all in-app.