This blog was originally posted on our sister community, SEC's website.
---
September's Chief Revenue Officer Summit is about to start up again, but here are some insights from last year's summit to tide you over till then.
You can catch every second of every presentation, fireside chat, and more with an SEC membership - but for now, we've rounded up some of the most interesting talking points at the event right here for your reading pleasure.
Investor wants are changing
What needs to change to enable accurate forecasting?
The difference in psychology between acquiring and expanding
Adding value or adding cost and complexity?
What's the argument for having a CRO - why is there a need for the role?
Does the CRO role cross over with other C-Suite roles?
Can't make to to San Fransisco this year but don't want to miss out on the next batch of information to accelerate your learning? Catch us on November 29 in London for our next Chief Revenue Officer Summit.
In the meantime, soak up the insights and grow your CRO knowledge. 👇
Why getting your forecast right is more important than ever
We're kicking things off with a critically important topic during these times of economic uncertainty. Stephanie Schall, Xactly's Global Forecasting Solutions Strategist, explained to our audience the importance of getting forecasting right in a shrinking market.
Here are some of our top takeaways:
Investor wants are changing
"When we think about where we're at in the world today, there have been a lot of changes - you see economic uncertainty in the news, on the radio, and you're reading about it.
"I want to talk about the impact that that's having when it comes to the forecast. We see that investors in boards are now focused on profits. They're shifting away from that top line growth and wanting to protect the bottom line.
"What this does is it takes the emphasis that we would place on new business, and it makes renewals and recurring revenue so much more important because we need to be able to drive the profit.
"The challenge that we're seeing as we talk to these leaders and executive teams, is that the models that they used to run their business don't work in a shrinking economy.
"What's happening is that organizations need to change to maintain and be able to grow those revenue streams.
"We're seeing that only 7% of companies believe that their existing models can keep pace with this ever-changing market, and that just 15% of organizations have actually been able to grow revenue and expand their margins over an extended period of time.
"Only 6% of revenue leaders have confidence that their team is going to be able to meet or exceed their goals."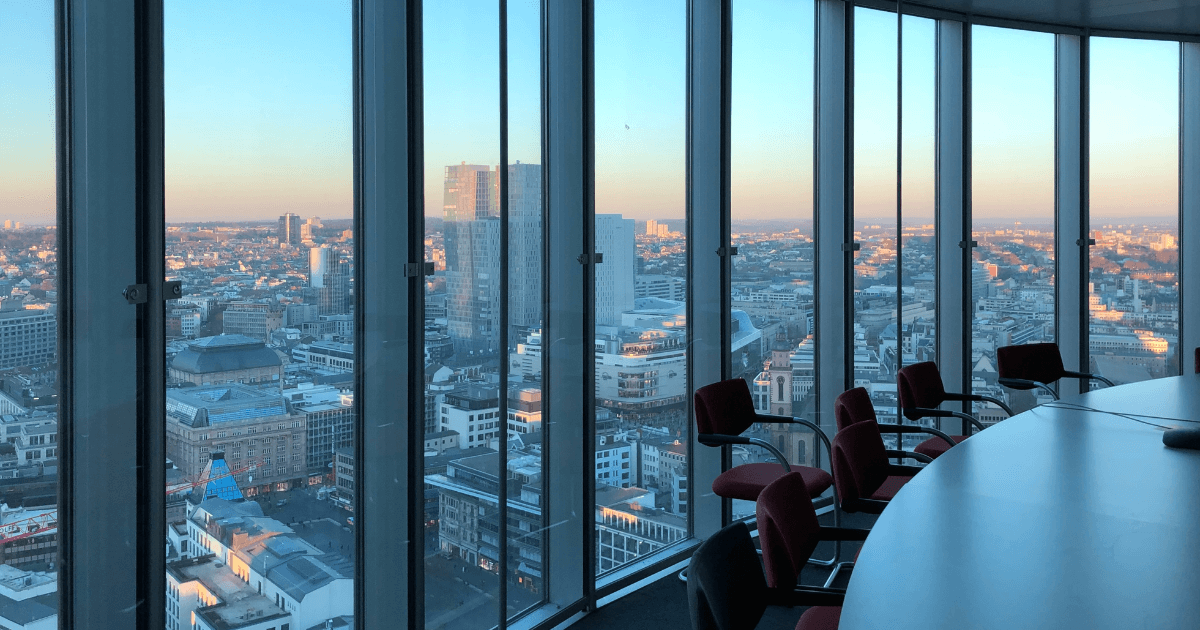 What needs to change to enable accurate forecasting?
"What we're hearing from customers is there's so much pain out there - they're still in spreadsheets and the status quo isn't working.
"They can't get warnings, they don't have visibility, the process is manual, and they can't get the critical information they need at their fingertips to make the decisions that they need.
"So they end up waiting on data, or making decisions based on stale data. Often they want to optimize, but whenever they go to optimize it's too difficult to make changes or they can't get all the data into the system.
"When you can't get your hands on the data, you aren't able to move across go-to-market teams and have conversations that make sense. There's a lot of pain involved in this process.
"And so what do we do about that? It's about figuring out what needs to change.
"You need a systematic approach. That's critical.
"Step one, you need to have a shared view of all the data - a centralized source that is going to eliminate the need to be in multiple spreadsheets, and the versioning challenges that come with that.
"When we think about the customer being the main focus - consider all the go-to-market teams that engage with the customer, and all the data that needs to be transitioned in order to be able to collaborate across teams.
"We have to have a solution that will allow you to come together to engage, so that you're not setting up more meetings and more conversations which take your team off the field and stops them selling."

To catch the rest of Stephanie's presentation, become an SEC member and watch her session OnDemand today.
---

---
Acquisition vs. expansion: using decision science to acquire, keep, and grow customer revenue
Our audience heard Tim Riesterer, Chief Strategy Officer at Corporate Visions, explain the magic behind decision science and how you can use it to help your revenue efforts.
In times like these, new approaches can help maximize your organization's potential, so here's our top takeaways:
The difference in psychology between acquiring and expanding
"In addition to my role at Corporate Visions, I have the opportunity to run B2B Decision Labs, where we actually do research in the lab and in the field on the best way to communicate, and the most effective way to motivate a buyer to make a decision.
"Here's one of the most important things we found out when it comes to understanding the psychology of facilitating decisions. There are two major moves or selling motions that your teams must master:
"Trying to win new prospects and acquire new customers, and trying to expand existing customers.
"The thing about it is a lot of people thought this was the same move - you set up a process with steps one, two, three etc. and you ran that play, running it whether it was a prospect that you were trying to win and take away from a competitor or an existing customer you were trying to renew in order to expand and grow.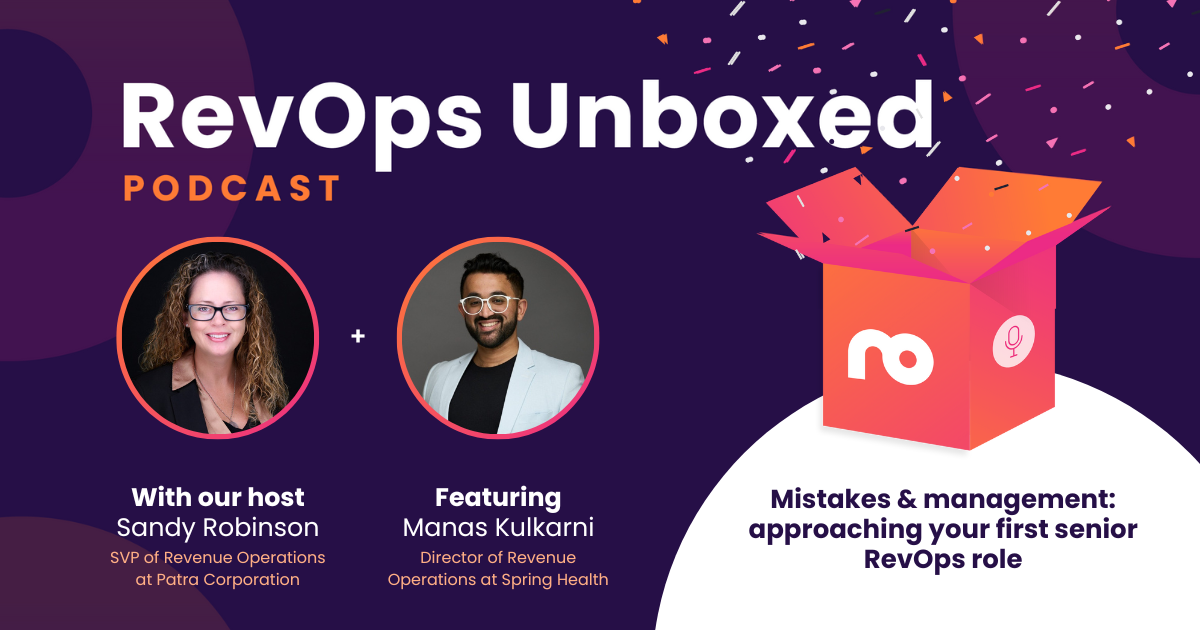 "It turns out that the psychology of the situations are 180 degrees different and that's why I want to talk to you about the science of status quo bias, or the psychology behind status quo bias.
"The buyer lives in status quo bias and your ability to facilitate a decision has everything to do with how you handle this status quo bias situation.
"When you're trying to win new business, your job is actually to disrupt, defeat, and dislodge the status quo bias, because it's not you. Their current bias, and the thing that they're holding on to is either what they're doing themselves or doing with a competitive alternative.
"You have to convince them that they need to change, they need to change now, and they need to do that with you.
"The difference is that your existing customers have the exact opposite mindset. This is what's key here when you think of the psychology of the situation.
"There, you are the status quo bias. The last thing you want to do (and we've tested this) is going there with this disrupt, defeat, dislodge the status quo bias motion.
"In fact, when you ask people to stay, or ask them to do more with you, you have to build on, reinforce, and defend the status quo bias because that is now you.
"As you can see, it's a totally different psychology between a prospect and a customer, which means you need different stories and you need different skills."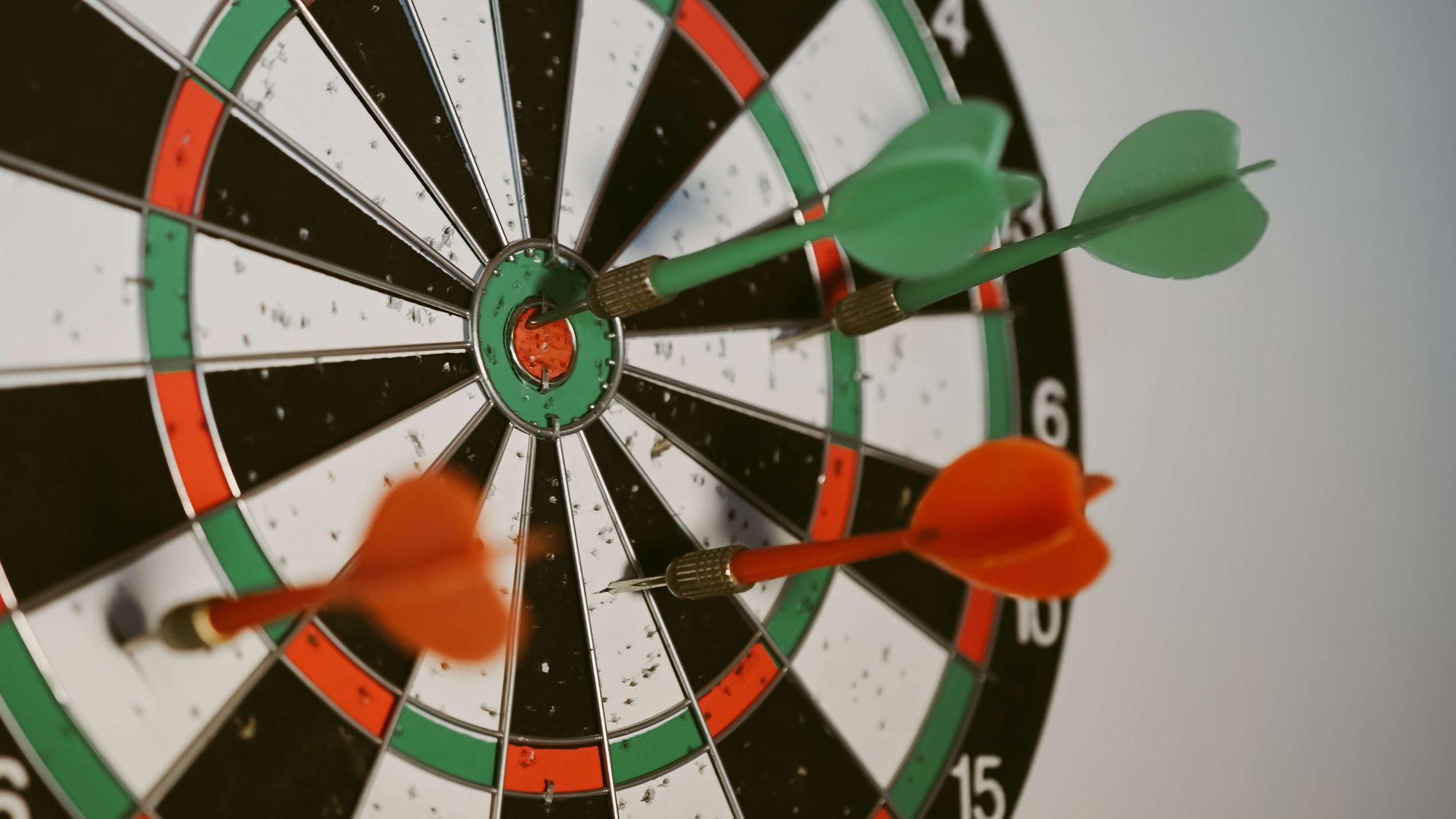 Adding value or adding cost and complexity?
"Selection difficulty means you have to do a much better job of showing clear contrast between the current state, and what you're proposing as the future state.
"The perception of value lives in the contrast between what they're doing today, and what you're proposing tomorrow. If there's not enough contrast, there's no value in taking the risk of change to get more or less the same.
"Your job is to show clear contrast, because the perception of value lives in the contrast, and to do that you have to deliver a relevant proof story. But most proof stories don't pass muster, because they start with the happily ever after.
"A great proof story begins with the before and takes people on a journey.
"Why?
"Because they have to see the current state, they have to convince themselves there's a problem that they share with others like them, in order to take the journey to the future state
"Many proof stories today are just simply not powerful enough, there's not enough energy to get people to change - because they're still in denial that they have a problem big enough to change anyways.
"The way to visualize this is to recognise that traditional sales training that tells you to go in and ask questions, identify needs, and then map that to your capabilities - that is actually a detriment.
"It's putting you in what I call a commodity trap, because you're asking them about things they already know and telling them things that others also have.
"Your natural move (from the identified need that they already know) is to go to something immediately identifiable and relevant in your portfolio and you end up sounding exactly like everybody else solving for a problem that they already know.
"There's just not enough energy in known problems.
"Because the way the customer sees it, is this: "It's not perfect today, but I'm not dead yet. That thing you're trying to get me to buy that could kill me because you're not selling me a solution, you're selling me a change management project".
"Companies panic then and say: "Maybe there are some other things that we can introduce into the story". I like to call this the blue arrow story.
"To try and get out of the commodity trap, you start talking about new capabilities or value added services - what you think are your differentiators. The problem is the prospect doesn't see that as adding value. They see it as adding cost and adding complexity.
"In our research, the blue arrow stories actually perform worse than the commodity trap stories. Your intentions are good, but your instincts are off when you start throwing other things into the story.
"The reality is - in order to win new business and overcome status quo bias, your job is actually to introduce unconsidered needs.
"In order to destabilize their current preferences and show them that their status quo is unsafe, they have to believe that there are problems, challenges, risks, and missed opportunities that they didn't know or didn't appreciate the size of.
"The story you tell is introducing these unconsidered needs that then lead to your unique strengths. People don't care about these unique strengths, until they care about a problem that they didn't know they had that you can solve distinctly from anybody else.
"The urgency to change and uniqueness lives out here in this ability to destabilize their current preferences by telling them something they don't know - not just repeating back to them.
"I like to say: asking them questions and repeating problems back to them that they already know about does not make you a trusted adviser, it just makes you a tape recorder."
To catch the rest of Tim's presentation, become an SEC member and watch his session OnDemand today.
---

---
Defining the role of a CRO
The words "Chief Revenue Officer" mean different things to different people. Across various organizations, a CRO's responsibilities will vary.
But is there a concrete way to define what a CRO is responsible for? This is what:
Chris Mader, Chief Revenue Officer at Optimum Healthcare IT,
Anita Karppi, Chief Revenue Officer at Plia
Nikki Ivey, Chief Revenue Officer at Inclusivv
discussed during this session. Here are our top takeaways:
What's the argument for having a CRO - why is there a need for the role?

Nikki: "I think the maybe the most obvious reason is that when we look at the marketing, sales, and customer success model, it's based on this predictable revenue model, which is not exactly the future.
"There, I said it!
"So if that's the case then there is this imperative, like never before, to have that individual who is casting the vision, to also have an eye on the overall revenue strategy. That's how we move this forward.
"Because there's new interactions between those three functions (marketing, sales, and customer success). Our customers in communities like [SEC] are actually pushing that interaction anyway.
"If I'm a customer of a software product and see someone asking: "Hey, what does anyone know about XYZ tool? Should I use this?" on a LinkedIn post, as a customer of that product, I'm interacting right there on social media - which has to do with the marketing presence of whatever company is being spoken about.
"If customer success has done their job well, and if you all unite around that, then the customer can happily and confidently have that conversation.
"And further to that, my sales folks can come in and see who is interacting with these posts and it might be folks that we can reach out to and make a sales play on.
"The more we understand that the predictable revenue model is not necessarily the future, the more there is this imperative for the individual who is leading to understand that not shying away from it, leaning into it and getting really creative is the answer.
"It's not likely that all of those things are going to exist right now in one CMO, or in one VP of Sales - which is not to say that those functions will go away."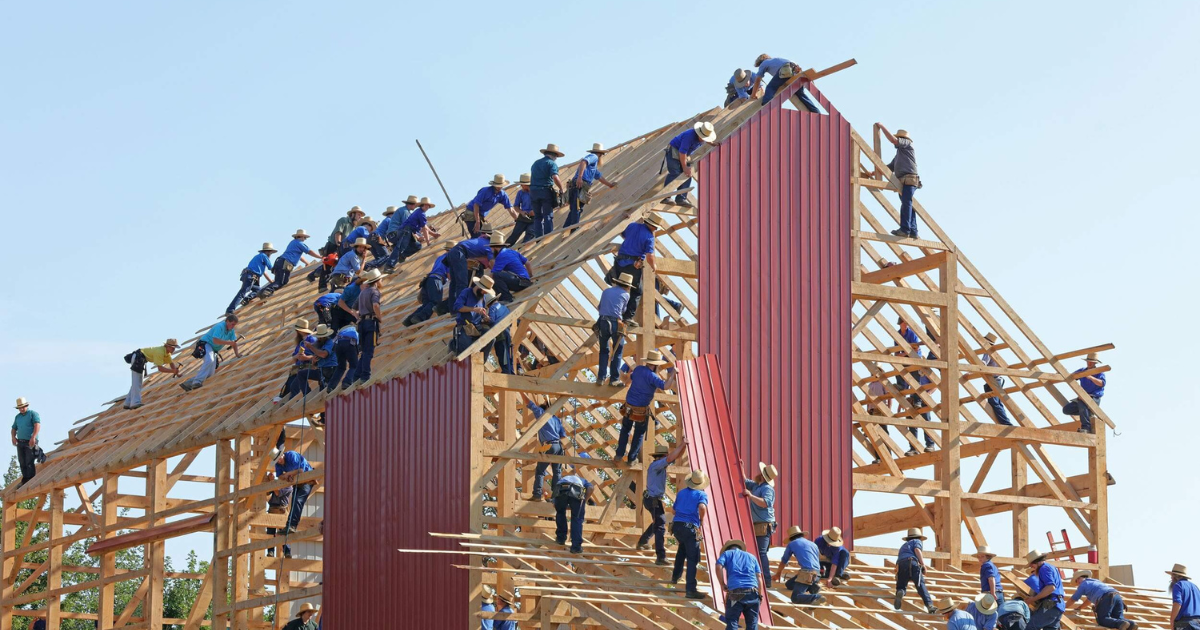 Does the CRO role cross over with other C-Suite roles?
Anita: "I think for small companies, there's a big crossover with everything.
"You have to be able to understand the P&L, the operations, how everything works from an operational side, so there is a lot of crossover when you are at that level.
"That's to be able to know that the company is operating well, and planning everything for the future.
"Yes, it depends how big the company is and if there is a lot of clarity and clearly defined roles, but actually sometimes just being able to gel and being on the same page, focused, is the most important thing."
To catch the rest of Chris, Nikki and Anita's panel, become an SEC member and watch the session OnDemand today.
That's not all
That was just a taste of what our Chief Revenue Officer Summit has to offer.
Catch us this year in San Fransisco and London or New York in early 2024, for more insights.
Or join our community of revenue leaders to network before the big day! 👇