Do you have a burning desire to write about forecasting? Can't stop scribbling about top-down approaches? Writing a thesis on SQLs? Well, we want to read it, and so does our community.

We love being a platform created by RevOps professionals, for RevOps professionals, and to keep doing that: we need YOU!
Why should I contribute to ROA?

As well as being featured on the site, your article will be:
Shared in our #freshcontent channel and newsletter in Slack;
Promoted across all our social profiles - LinkedIn, Twitter, and Facebook;
Put in front of some big names such as: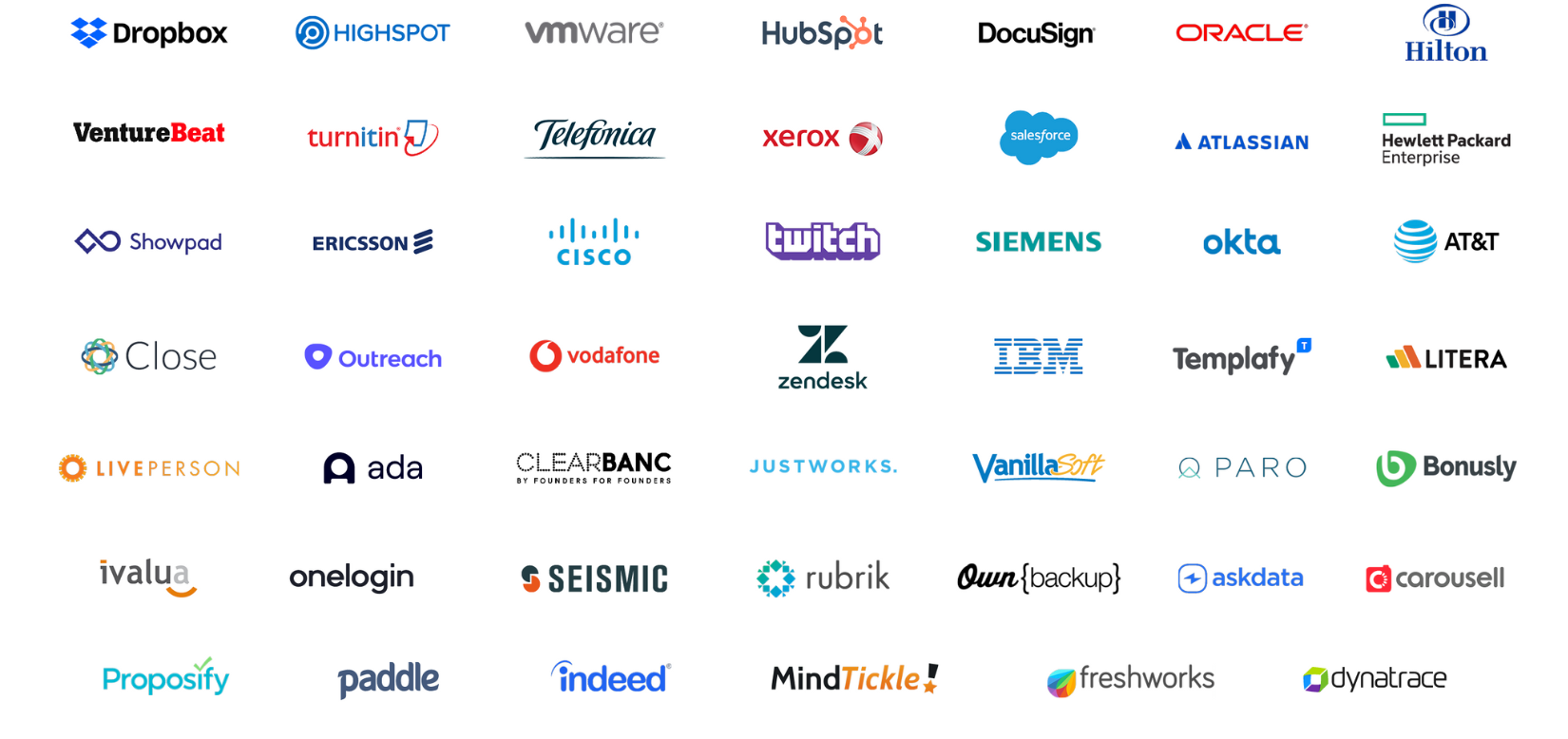 So, how do I contribute?

Step 1: Submit your Subject ⌨️
Before you get going, drop us a line using the form below and tell us what you're thinking of writing 👇
Our readers LOVE hearing about:
The Future of RevOps 🚀 (where do you think it's going; what will RevOps solve in the future)
A Career Journey in RevOps 🎢 (from Junior to Executive, our readers love hearing about your career journey and maybe learning some helpful tips along the way)
RevTech 💻  (what technology is in, and what is 'out' - how is RevTech changing and how is it helping RevOps)
Building & Scaling the RevOps function 🔨(best practices, what to avoid, things you would have told yourself the first time)
Developing RevOps talent 🎪 (hiring, building a team, what to look for, and how to keep progressing)
RevOps Leadership 🤝 (governing RevOps, the trials and tribulations, metrics, results)

Step 2: Rules, rules, rules 📜
We're pretty reasonable, and we don't expect the next 'Odyssey,' but we do ask that:
Articles are no shorter than 800 words
Any pictures included are royalty-free
A picture to sit with your contributor profile
A short bio all about you (200 characters or less)
Also, individual contributors shouldn't be promoting a certain company's products or services; if you'd like to look at that sort of thing, please look at our sponsorship opportunities.
Step 3: It's Time to Submit ⏱
You've finished the article; what next?
Include the link/attachment to your article. 🔗
Please send it with your profile pic and bio - if you're not already set up as a contributor, that is.
Housekeeping (less fun, but very important!)
Our editors reserve the right to rewrite & cut copy, change the title or modify where necessary.
We accept articles previously published elsewhere; however, there will be a three-week waiting period for a live date if the article is newly published. Articles not exclusive to ROA will include a canonical link back to the original post.
Similarly, we ask that articles remain exclusive to ROA for three weeks from publication. After this, feel free to publish them elsewhere but with a canonical link back to our site.
Not interested in writing, but got a different idea for a piece of content?
We're all ears! Please get in touch via email at hannah@revopsalliance.com with a short description of your idea, and we'll see what we can do!

All the legal stuff:
Image Policy:
We include images with every post. Our team will choose stock photography which will be posted with your entry unless you have a particular image you wish to use. By including any photos, screenshots, or images, you consent to allow Revenue Operations Alliance to post this image with proper credit to you and/or the creator.

Link Policy:
Links in your post should be relevant to the story you're telling and provide context to your audience. When referring to another article or piece of research, please use proper citations or link to the source material(s).
Links we accept:
Relevant articles and posts
Research or data
Resources that will benefit the community and make sense in the context of the article.
Links we do not accept:
Affiliate links
Links to your company website (homepage, about us, contact, prices, products, etc.)
Product/service/pricing pages
Category/tag pages
Company social media profiles
Syndication Policy:
We reserve the right to use any and all contributed content, with credit to any authors, in its entirety or in portions for promotional purposes, including in social media, other blogs, or newsletters. Revenue Operations Alliance may choose to cross-post to Medium, LinkedIn, or other blogging services.