Calling all partners and sponsors!
Our mission is to promote the importance of revenue operations and provide a platform where other RevOps professionals can collaborate, communicate & propel their careers.
How do we do this?

🌎  Providing a global community to exchange knowledge, resources & best practice tools

🎫  In-person and virtual summits, bringing together experts across the industry to network and discuss all things RevOps.

🗞  Content created for RevOps experts by RevOps experts - whether it's our podcasts, articles, newsletter, or social media posts, we value the opinion of those who know what they're talking about and we put them at the forefront of what we do.

🌱  We're only young, but we plan to expand much more - bringing courses and more content soon.

Our mission is to offer it all in one place; to do that, we like to keep our offering fresh and varied.

What does that mean for me?
We want our community to get the newest insights first, and to do that, we need partners and sponsors. Whether your product beats pesky forecasting or provides a new framework to build compensation plans - or something else entirely, we want to hear from you.

We offer various partnership opportunities designed to help you access our network of RevOps practitioners and position your brand as an industry leader.

There's no one size fits all package - so check out the Tailored Services in our Media Kit to see how we can work together. 👇

What do we offer your business?
🌎   Showcase your brand and product to our global community of RevOps experts, waiting to try the latest and greatest that will revolutionize their RevOps model.

🔦   Place your content front and center on the ROA website - reaching countless monthly visitors. You've got the goods, and we've got the gab; that's where our content spotlights come in. If you choose to provide us with an article, we'll publish it and let our countless monthly visitors enjoy it.

🤝   Connect and network with cross-industry sales leaders in our exclusive Slack group. Utilize warm introductions to help market your product to the right people.  

🎫   Step into the spotlight at any of our annual global events - in-person and virtual. With 1,000s+ attendees and global reach, our virtual events will give you the opportunity to promote your brand, target your networking and increase your outreach.

🗞   Webinars, podcasts, whitepapers…we offer bespoke options across various platforms that guarantee you walk away with qualified leads and get prime exposure to our super-engaged audience.

And more, including:
👉 Tapping into the ROA social networks.
👉 Getting your message seen by our email subscribers

From RevOps Directors, Executives & VPs, our community is home to practitioners from startups to household names, such as: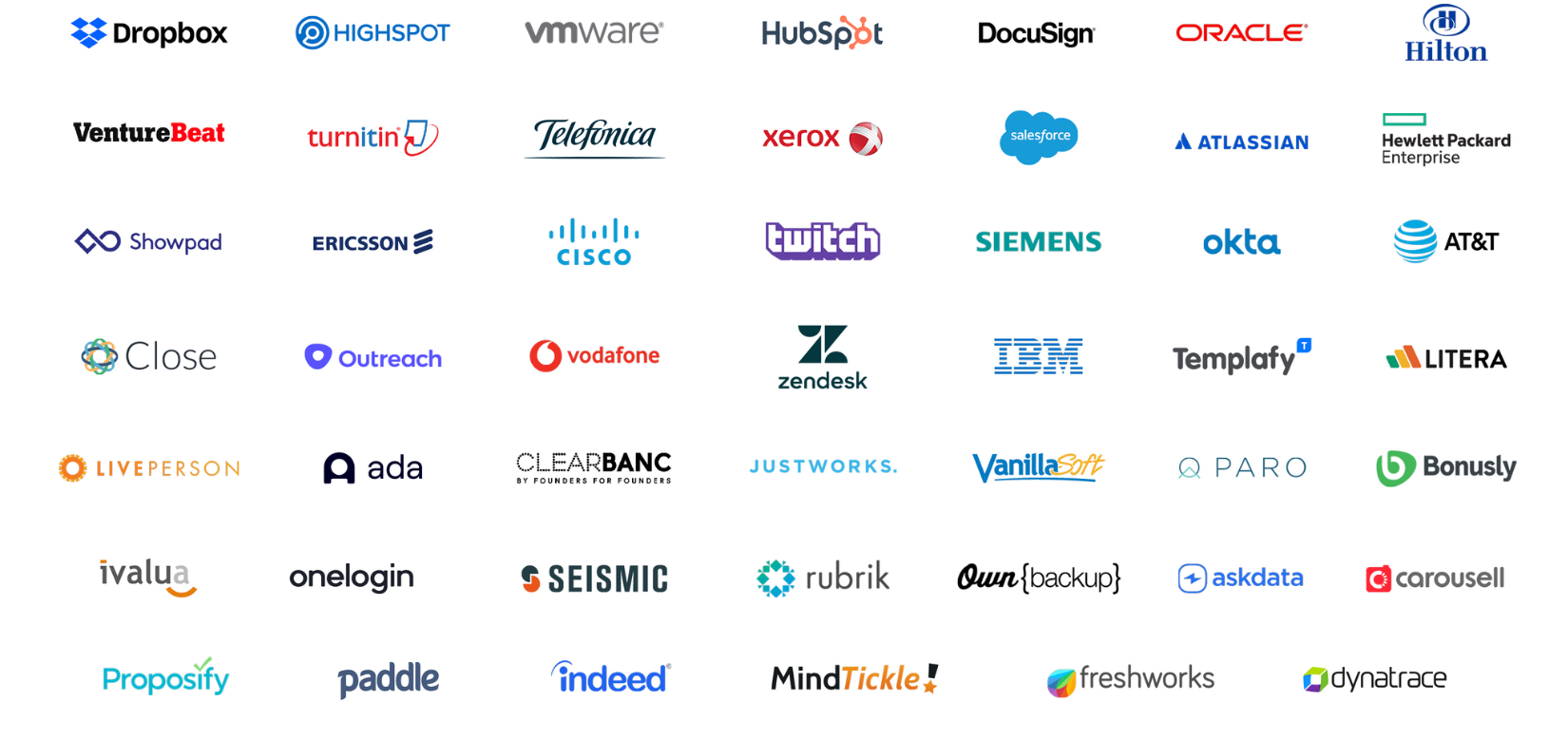 Sounds great? Here's how to get involved:

Step 1: Take a look at our media kit to see all the different opportunities

Step 2: Reach out to Stav at stav@revopsalliance.com