Doyle Slayton, Senior Director, Sales & Revenue Operations at Jenzabar, gave this presentation at SEC's Revenue Acceleration Festival in November 2021. Read the rest of Doyle's talk here 👈
---
In this article, Doyle runs through the five key steps to building a successful RevOps function.
Let's dive right in. 👇
Most of you are probably working through a variety of ways to build your own revenue operations teams. So what I thought I'd do today is talk about the five keys to building a successful RevOps function.
Building alliances
There's one tool that I really like to reference for those who are starting in a brand new role, starting a RevOps department, or taking on a RevOps team, as well as those that have maybe been there before but didn't get a chance to get started the right way.
A great book that I like to reference is 'The First 90 Days.' It talks about prioritizing what you want to accomplish through the first 30, the next 60, and the final 90-day process.
So setting your priorities, which in many instances, you're looking at from a perspective of being able to identify who your alliances are going to be within the organization, and what the structure looks like politically so that you don't step on any landmines.
This role is so cross-functional in nature that it's very easy for people to perceive that you're coming in and taking over some of the roles that they already have in their own department. So it's really important to come in and not have all the answers.
Come in with the idea of curiosity, listen, and try to understand what's important to each department.
Talk to multiple people, from the Head of Marketing to the managers and directors that report to that VP, and even to some team members so that you can have a real clear understanding of what they're trying to accomplish.
And as you do that through the sales team and the customer success team, you'll start to hear all the different common themes that exist within that organization, which allows you to start building your project plan. And that's really what you want to spend your first 90 days working through.
Whether you're brand new to the organization or you're trying to press the reset button, there's another great resource. If you search for 'The First 90 Days cheat sheet,' I'd recommend taking a look at that.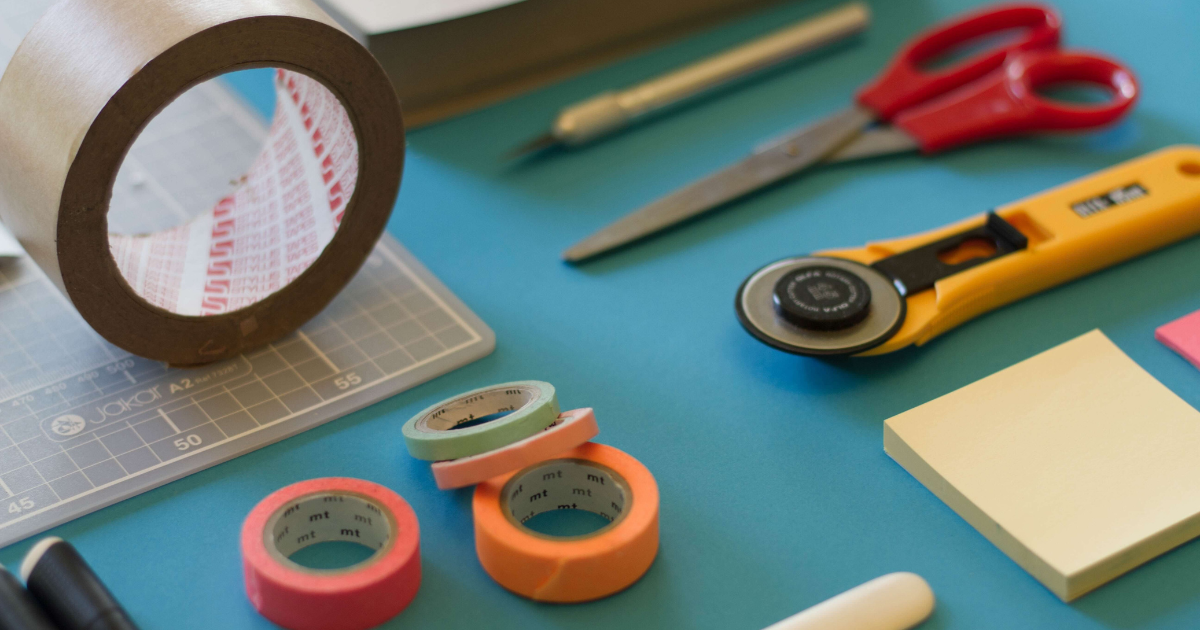 Streamlining processes
The second key to winning with RevOps is the concept of following or streamlining processes.
As you start to build out a plan, it starts to feel overwhelming. Everybody goes through it. And you've got to start to figure out where to prioritize. And that's where clarity begins, and the ability to start to take action in mobilized teams.
In some cases, you can do it at the same time across the organization if there's enough bandwidth and varying responsibilities from team to team, and from department to department.
And that's how you start to create a unified, aligned effort.
Below is an example of how I've built out a project plan. I use Planner. It's an easy tool that's free within the Microsoft suite. And if you look at the way this is built out as an example, You've got the 2022 rocks. These are the major initiatives in projects that we're going to be working on.
This includes:
Developing a data governance plan
Building an account-based everything framework
Aligning the sales and marketing tech stack
Standardizing the dashboard reporting and analytics
Develop and train people on new processes
Then it's about rolling out a new business development strategy that's going to hopefully produce twice the results that it produced over the last couple of years.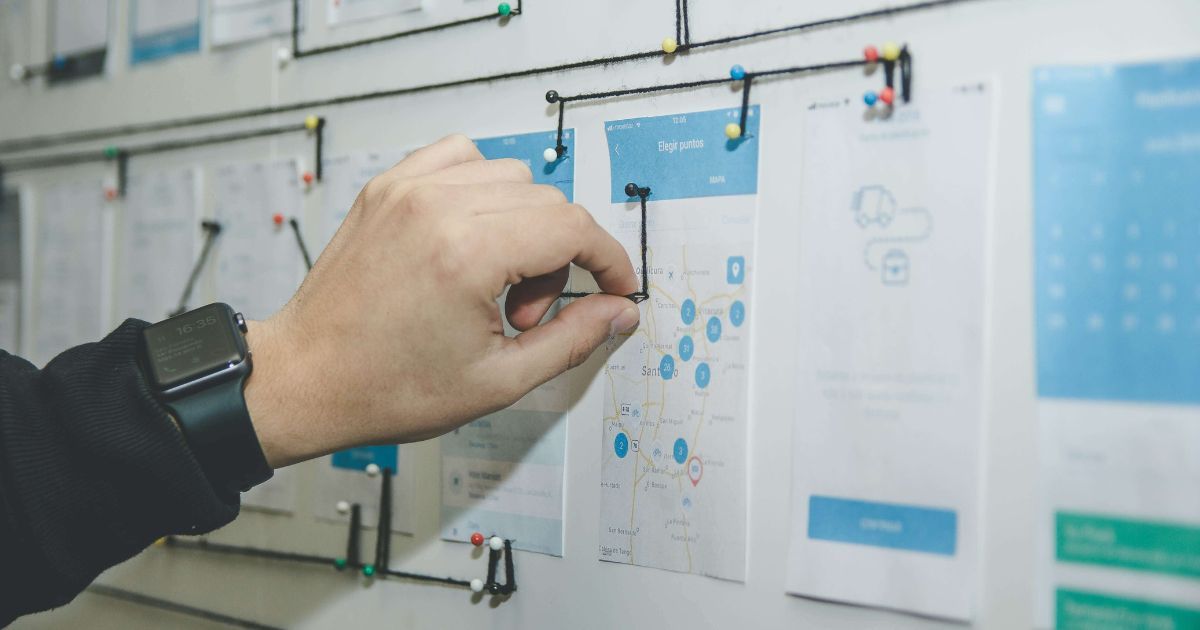 Now, you'll notice that when you've got this set of rocks established, the next thing I've done is put each of these in its own column. So data governance, ABX (account-based everything), sales and marketing tech stack, and so on.
And what that allows you to do is to create cards and tasks and assign these projects to your team members as you start to build out the plan.
It also allows you to mark in color code based on priority and determine whether this is urgent or important, or just on the list for future reference.
I'd recommend having this tool built out.
It's iterative and it continues to grow over time, but it's your meeting place. So when you meet with the marketing team, with sales, and customer success, from VPs, to managers, to frontline folks, you're always referencing this.
It gives you the map and the priority list for what we're focused on so that when we meet, we have an agenda and a plan that we can build from the projects that are top of mind right now.
The other piece that's going to be important is that it also helps you when you're in situations where it's easy for folks like us and creative minds to chase shiny objects. So ultimately, if someone brings a concept or idea to the table, you always have the opportunity to add it to the list if it fits.
It's also an easy way to have a discussion and say, "I'm curious. I'm trying to figure out where this fits. Where can we put this in our set of rocks for this year?"
And if it doesn't fit, it makes it easy to come to an agreement there and say, "Yeah, let's table that and put it on another board, possibly for next year," if it isn't a priority.

Data governance
It's really important to have our data in the right place. And in my mind, a lot of different things can be thought of any time you look up data governance and what it requires. And that becomes an overwhelming project as well.
One of the keys is a Senior Revenue Operations Analyst. And what I need this person to do is cover two areas.
The first one is that I need them to help with the data infrastructure. To work with our data governance team to create data definitions, ensure that all mappings across the tech stack are in alignment, remove all duplicate fields that could possibly mean the same thing, and build out the infrastructure for the data.
Once we have that in place, we can start to do data cleansing and different strategies for managing the data and keeping it up to date. And then of course, we'd build the change management program.
Performance analytics
The next piece to winning with RevOps is performance analytics. And that's the second piece that I need the Senior Revenue Ops Analyst to be able to do.
They've got the data where it needs to be, so now we need to build reports on tools like Power BI, or in some cases, some folks may prefer a more canned report platform like Insight Squared.
But having a dashboard is key to be able to provide that to your executive team, your management team, and your frontline performers.
I equate it to looking at a scoreboard during a game. You want to be able to understand exactly what's happening as the game plays out and be able to know what the leading and lagging indicators are so that you can make decisions on the fly in real time.
I call them levers. If we know where the levers lie that'll impact our success not only for this month, but one month, three months, six months, and a year down the road.
As you're thinking about pipeline, you've got to be able to know exactly what those KPIs and metrics are that you can quickly glance at on a daily basis, and be able to drill down where needed so that you can coach the people in your team to achieve the desired outcomes.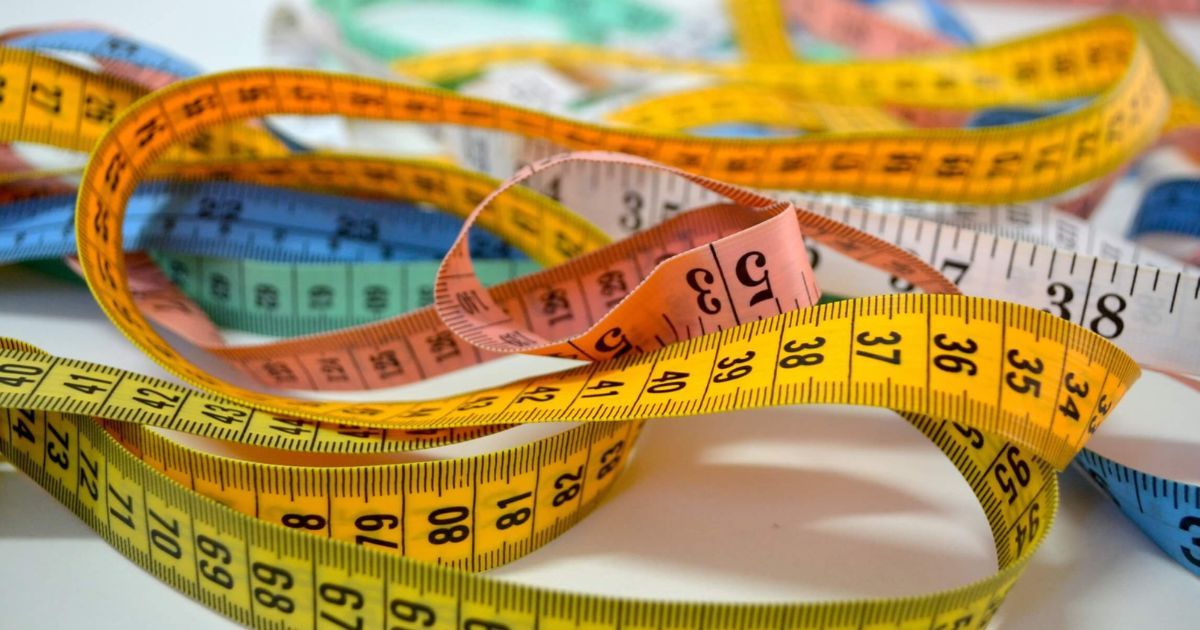 Aligned tech stack
The last one is to have an aligned sales and marketing tech stack. Most people always want to focus on just the tools and what tools they should use.
But a lot of times, that's where we get caught up chasing those shiny objects that we talked about earlier.
And this can also impact data governance because every time you do an integration with Salesforce, it puts in a package that then adds all these extra fields and can start to cause havoc with your data.
These are tools that I'm just using as an example. I'm not endorsing any of them, but I know they're popular ones that folks are typically using and looking at: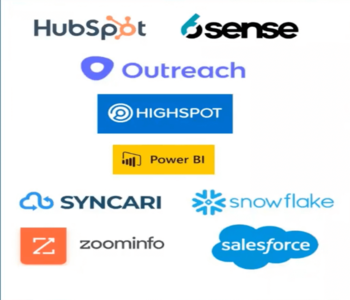 This particular layout below is where I think the important piece of the alignment happens.
You've got to have all of your tools mapped against what the function is that you're using the tools for. That'll help you recognize whether you need another tool or not because it already overlaps.
For example, I know I'm using HubSpot and 6sense for some of the digital ads, and the emailing and the messaging. And then outreach is used for the biz dev team and other sales folks to build sequences and send out messaging.
Highspot may be used for access to the right resources during the sales process, and then Power BI and so on to go through the data analytics, the contact data, and the CRM.
To be able to build quality playbooks, teach people how to do their job, and provide tool tips and resources that allow them to follow the program, you've got to have all of this mapped out so that you don't end up with a tech stack of 20 products that aren't connected, that nobody's trained on, and that you're spending money on what you might call shelfware.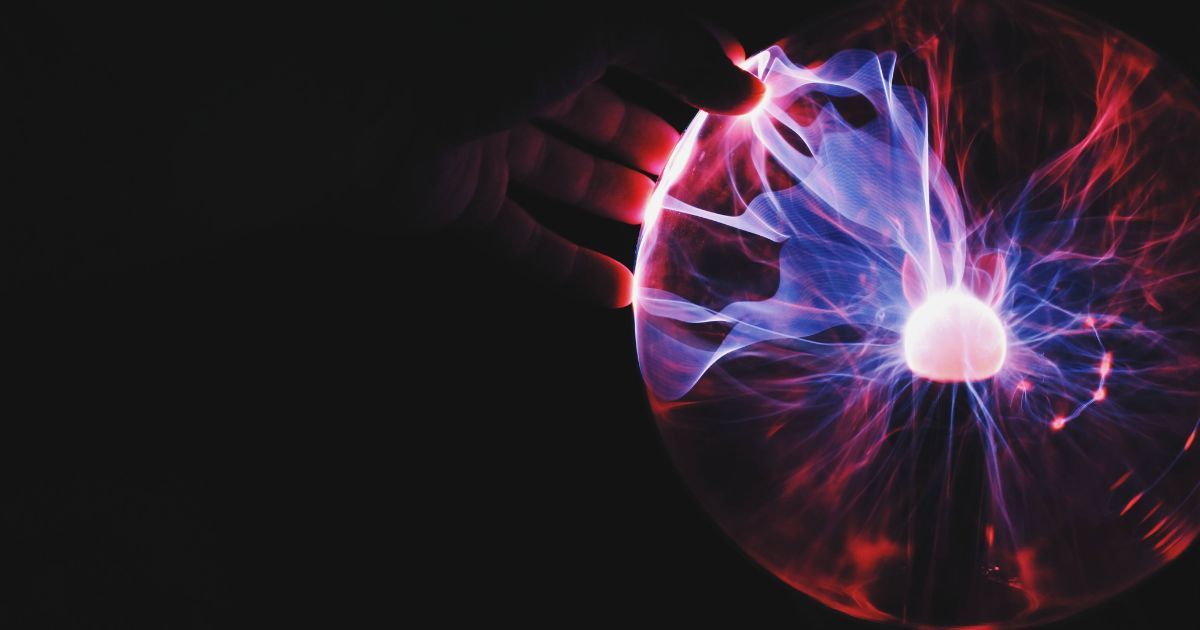 TLDR:
So, in summary, these are the five keys to winning with revenue operations:
Building alliances so that you can align your teams around a single view of revenue targets
Streamlining the processes so that you're increasing and improving operational efficiency, and building out documentation and playbooks for achieving your goals
Having a data governance infrastructure and data management program to help you get the right information, whether you're going to run a campaign or report on how that campaign performed
The reporting and analytics piece and how that ties to the various platforms that you're running on
How you're aggregating that data through the aligned tech stack
---