The new revenue playbook: AI tactics to win in your market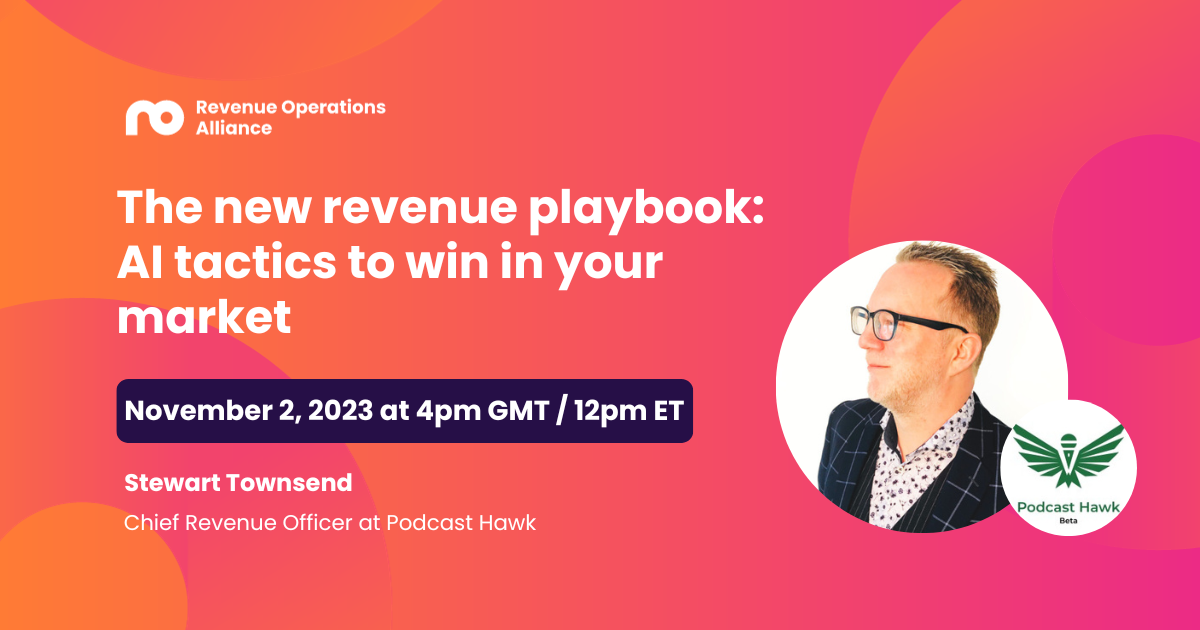 Did you miss an exclusive webinar with Stewart Townsend? He's one of the speakers at our upcoming Chief Revenue Officer Summit in London on November 30! 🤩

We deep-dived into the world of Artificial Intelligence, uncovering the secrets to outperforming your competitors and ensuring your business thrives in any market.
However, don't worry, we got you a recording!
What's in Store for You? 🧑‍💻
Cutting-Edge AI Tactics: Learn how to leverage the power of AI to supercharge your revenue strategies and achieve unprecedented results.
Market Dominance Strategies: Discover the latest techniques to position your business as a leader in your industry, irrespective of the market conditions.
Insider Insights: Gain exclusive access to the strategies and insights that industry experts, thought leaders, and successful businesses are using to take their revenue to the next level.

🎉 But that's not all! 🎉
✨ Be the FIRST to get an exclusive sneak peek into what's happening at the
Chief Revenue Officer Summit in London on November 29th!
🌍 The Revenue Operations Alliance is bringing together the brightest minds in revenue generation, and you can be part of it.
Join us to gain an insider's perspective on the summit, discover the invaluable takeaways, and see how this event will reshape the future of revenue strategies.
Chief Revenue Officer at Podcast Hawk
Stewart Townsend helps global B2B SaaS companies increase and accelerate revenue generation through indirect channels.

He recently spent five years at Zendesk as Channel Director, building their indirect sales channel from zero to a multi-million dollar business unit before leaving to pursue his passion of working as an interim Channel Manager, to bridge the gap between making the first hire and having a strategy, program to execute against and validating that channel is a direction to invest in.