Revolutionize sales campaigns & materials for maximum impact on revenue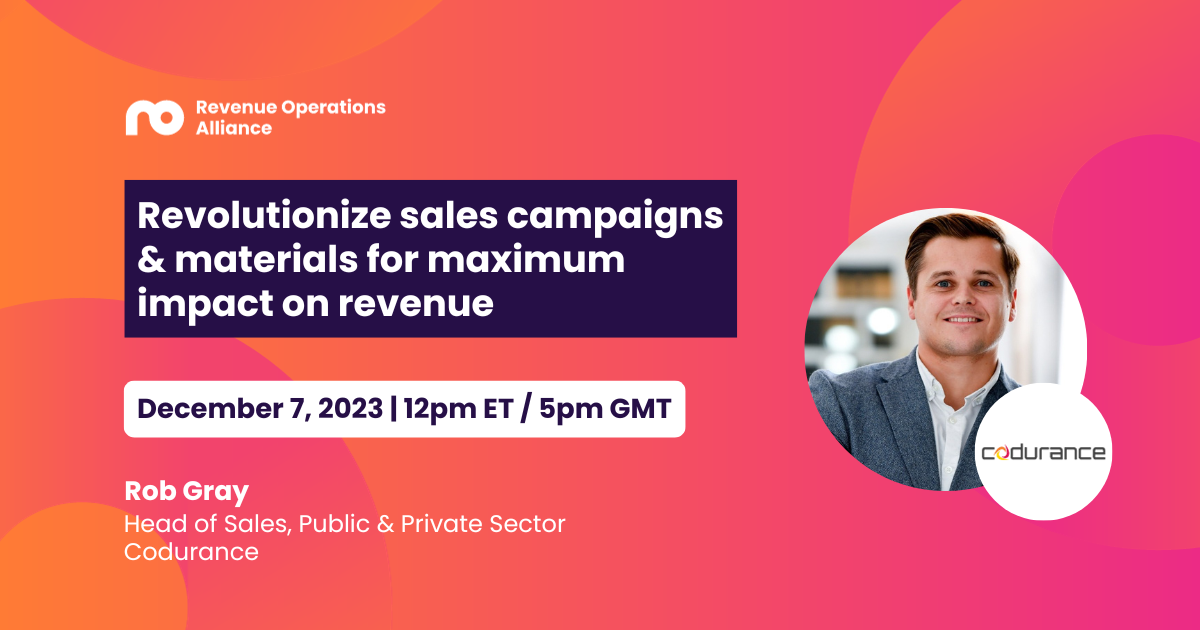 Are you ready to take your sales game to the next level and boost your revenue like never before? Look no further! 🤩
Rob Gray, a renowned sales expert, is all set to unveil the secrets of crafting compelling sales campaigns and materials that truly resonate with customers and translate into substantial revenue gains. 🎉
With his impressive track record and extensive industry experience, Rob is the perfect guide to help you supercharge your sales efforts. 🚀
What to Expect? 🤔
✅ Learn how to create sales campaigns that stand out and captivate your audience.
✅ Discover the art of designing materials that make a lasting impression and drive conversions.
✅ Gain insights into market expansion strategies that yield results.
✅ Understand how to define and track key performance indicators and targets.
✅ Leverage Rob's wisdom from supporting global brands in software modernization, cloud adaptation, and business application development.
🙌
We're thrilled to present a one-of-a-kind webinar that will change the way you approach sales campaigns and materials. Say hello to a brighter, more profitable future! ✨
Mark your calendars 🤩
📆 When? December 7, 2023
⏰ What time? 12 pm ET / 5 pm GMT
📍 Where? Live on Zoom
Head of Sales, Public & Private Sector at Condurance
Rob is responsible for overseeing and expanding new business opportunities at Codurance. He's responsible for creating and executing the company's commercial strategy, defining key performance indicators and targets, managing sales and clients, and leading the sales department.

His focus is on expanding market share and the consumer base. In his technology consultancy career, he has supported global brands in software modernisation, cloud adaptation, and critical business application development.