Mastering change management: Strategies for overcoming resistance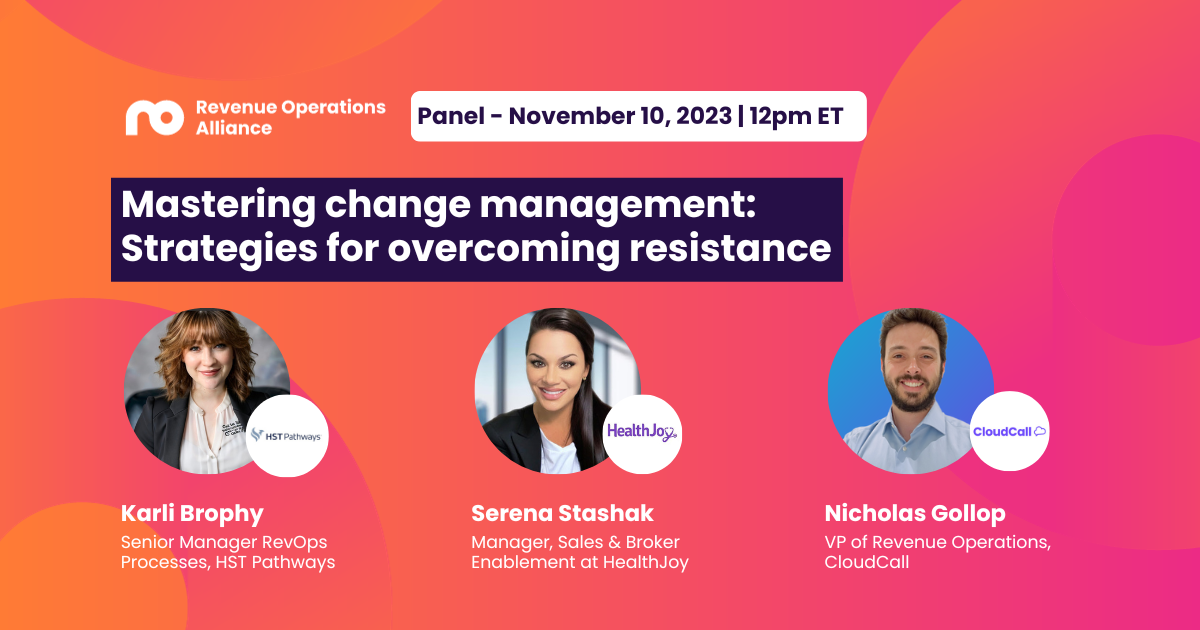 Did you miss our exclusive panel that delves into the dynamic world of change management in Revenue Operations (RevOps)? 👩‍💻
Don't worry! We've got you a recording 📸
Discover the strategies, best practices, and expert insights that will empower your organization to navigate change effectively and achieve unparalleled success. 🚀
Key themes of the panel:👇
Strategies for Overcoming Resistance
Unlock the secrets to mastering change management with Serena Stashak. Dive into the intricacies of measuring change effectively, identifying leading and behavioral indicators, and prioritizing your path to success. Learn to overcome resistance by understanding the psychology behind it and developing strategies that drive change adoption.

Change Management in RevOps: Best Practises
Join Nicholas Gollop in exploring the best practices for change management in Revenue Operations. Discover the vital skills of organization and prioritization, ensuring you stay on track amidst countless tasks. Unearth the art of stakeholder management to navigate diverse perspectives and interpretations of urgency, ultimately achieving seamless change within your organization.
Overcoming Challenges and Tracking Progress:
Embark on a journey of effective change management with Karli Brophy. Gain insights into securing stakeholder buy-in and engagement, understand the psychology behind resistance, and harness the transformative power of empathy in managing change. Learn to measure the impact of your changes through Key Performance Indicators (KPIs) and data-driven approaches, creating a culture of continuous improvement.
Check out the recording here 👇🏻
About the speakers 💡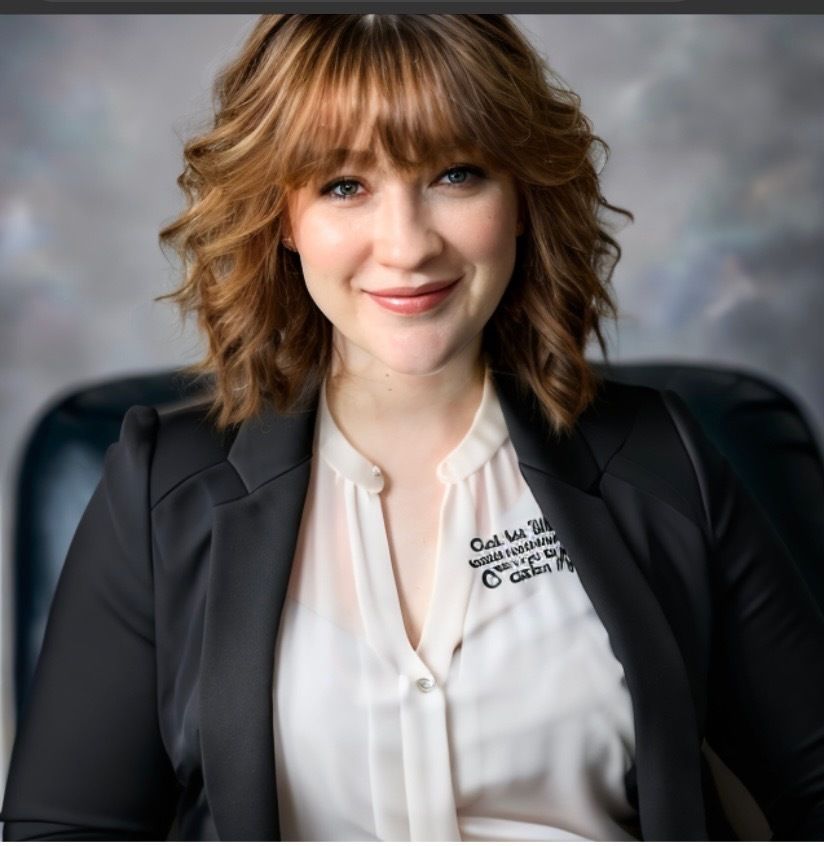 Senior Manager RevOps Processes, HST Pathways

Karli is a robust change management professional with eight plus years of experience driving effective organizational change. She holds a Master's in Leadership & Communication and is known for her empathetic approaches and comprehensive solutions.
Manager, sales & broker enablement at HealthJoy

Serena is a passionate aspiring thought leader in Sales and Revenue Enablement with a focus on sales psychology and behaviors to unlock persistent challenges in the Sales Force. Give her your biggest challenge! She loves problem-solving and helping her peers.
Throughout her journey to leadership, she has challenged stakeholders and decision-makers to try new and cutting-edge methods for driving a coaching culture, creating close-knit ties between go-to-market, sales, and product teams, and empowering sellers to be creative and inventive. She successfully recruits buy-in from stakeholders and Executive Leadership at every critical juncture of an organization's ongoing maturity, most recently in the health tech space at the startup, HealthJoy.
Serena is comfortable living in the "gray," where linking harder-to-measure contributors to revenue is often avoided. She has a reputation for successfully illuminating these correlations with tried and tested methods, ultimately establishing the implicit value of the Sales Enablement function in the organization. She enjoys sharing these learning experiences and optimized processes with her colleagues and equally learning from them in return. You'll find her joining lively debates, round tables, and committees on topics like Revenue Enablement, Sales Transformations, and establishing and maintaining the AORs of an Enablement function.
VP of Revenue Operations, CloudCall
Nicholas is an accomplished professional with a proven track record of driving revenue growth, operational excellence, and building high-performing teams. With almost 15 years of experience in RevOps & GTM Strategy, he has held leadership roles at scale-ups like CloudCall, Capmo, Decibel and Beamery and also large companies like Salesforce, Thomson Reuters and Medallia.
His expertise lies in crafting and executing effective go-to-market strategies, surpassing aggressive growth goals, and fostering seamless collaboration across Sales, Marketing, Customer Success, Services, and Product/Engineering functions. Nicholas is highly skilled in optimising sales processes, utilising data-driven insights, and implementing impactful enablement strategies.
Throughout his career, he has consistently delivered exceptional results, whether it's increasing conversion rates, improving decision-making through comprehensive reporting, or enhancing net revenue retention. He also has a strong ability to translate business needs into tailored solutions, mentor and develop teams, and drive revenue generation.

Don't miss this opportunity to revolutionize your revenue operations. 🎉