How does Salesforce Integration fuel RevOps growth at different scale levels?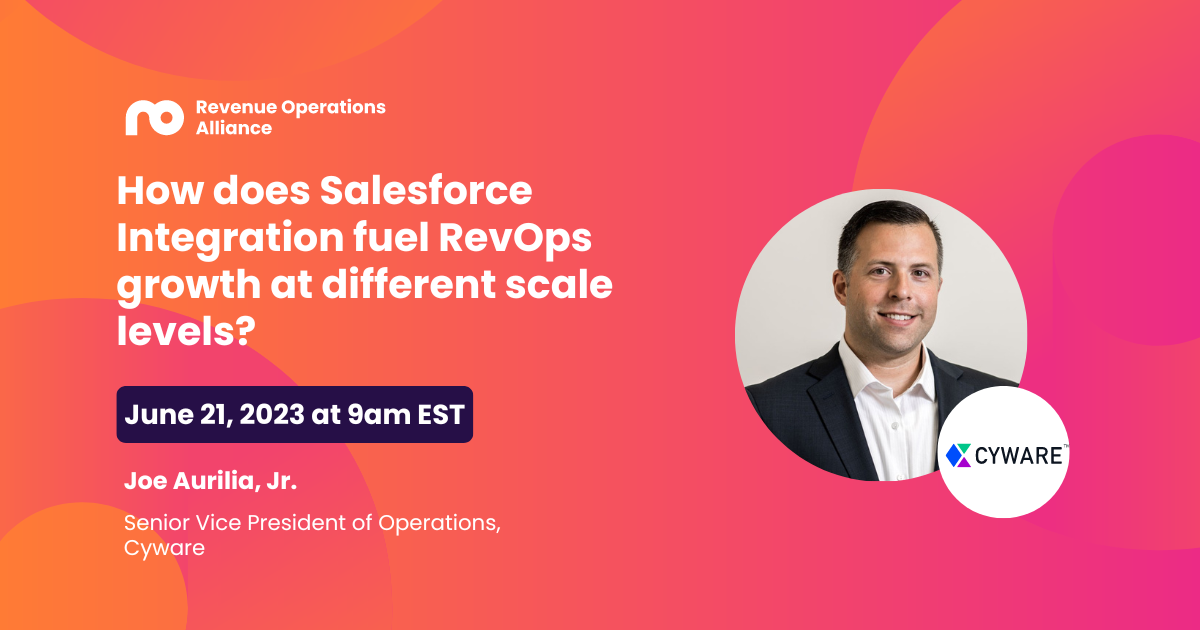 Missed Joe Aurilia, Jr; exciting webinar on using Salesforce integrations to fuel RevOps growth - across different scale levels?
Don't worry, we saved you a recording! 🤩
Discover the magic behind Salesforce integrations, learn to extract their full potential, and drive remarkable growth for your RevOps team - across any maturity level.
In this webinar, Joe shared his invaluable insights and experiences gained from years of successfully implementing Salesforce integration strategies. 🔥
What he dived into during the webinar:👇
1. Getting started with Salesforce integration:
Considerations for starting from scratch.
Salesforce vs. the alternatives
How to lay out your world
Early data management and consistent process re-definement
Effective structuring of your integration.
Living in a multi-region sales environment with security and data segmentation policies
2. Inheriting Salesforce
Information discovery
Uncovering automation
Lay of the land
Enhance but don't break more than you fix
Sandbox is your friend
3. Salesforce as an enterprise platform
Center of the Revenue team
Database of record
Integration hub
Watch the recording here: 👇

Want to continue the discussion on salesforce integration for RevOps?
Join our free Slack community and network with revenue operations peers.
To join, just click right here:👇